Amid the ongoing coronavirus pandemic and social distancing protocols, high school and college graduations aren't what they used to be. 
While many schools have closed down until further notice, students have had to make peace with the fact that traditional graduation ceremonies won't be happening this year. An event that would have otherwise called for a huge celebration surrounded by friends, family and loved ones has now turned into a virtual event. 
This month, celebrities like Kelly Ripa, Pierce Brosnan, Julianne Moore, Ludacrisand Healther Locklear have taken to Instagram to celebrate their kids' biggest milestone yet. Whether that's graduating from high school, being accepted into the college of their dreams or graduating from college—these celebrities are still celebrating their kids' accomplishments. 
On Saturday, May 16, LeBron James also hosted a star-studded virtual "Graduate Together" ceremony for the Class of 2020. 
The former president of the United States, Barack Obama, stepped up to the plate to deliver some uplifting words of encouragement during these challenging and uncertain times for this year's graduating class. 
"Along with the usual challenges of growing up, all of you have had to deal with the added pressures of social media, reports of school shootings, and the specter of climate change. And then, just as you're about to celebrate having made it through, just as you've been looking forward to proms and senior nights, graduation ceremonies, and—let's face it—a whole bunch of parties, the world has turned upside down by a global pandemic," Obama said during his virtual speech. "And as much as I'm sure you love your parents, I'll bet that being stuck at home with them and playing board games or watching Tiger King on TV is not exactly how you envisioned the last few months of your senior year."
He concluded on an empowering note, "No one does big things by themselves. Right now, when people are scared, it's easy to be cynical and say, 'Let me just look out for myself or my family or people who look or think or pray like me.' But if we're gonna get through these difficult times, if we're gonna create a world where everybody has opportunities to find a job and afford college, if we're gonna save the environment and defeat future pandemics, then we're gonna have to do it together." 
Scroll below to see how your favorite celebs are celebrating their Class of 2020 graduates! 
Pierce Brosnan / Instagram
Pierce Brosnan & Dylan Brosnan

The 67-year-old actor took to Instagram to congratulate his son on his college graduation, "Congratulations Dylan on your graduation and academic achievements at USC School of Cinematic Arts. Go forth into this new world and make it your own. Be fearless, courageous and generous. Love, Dad."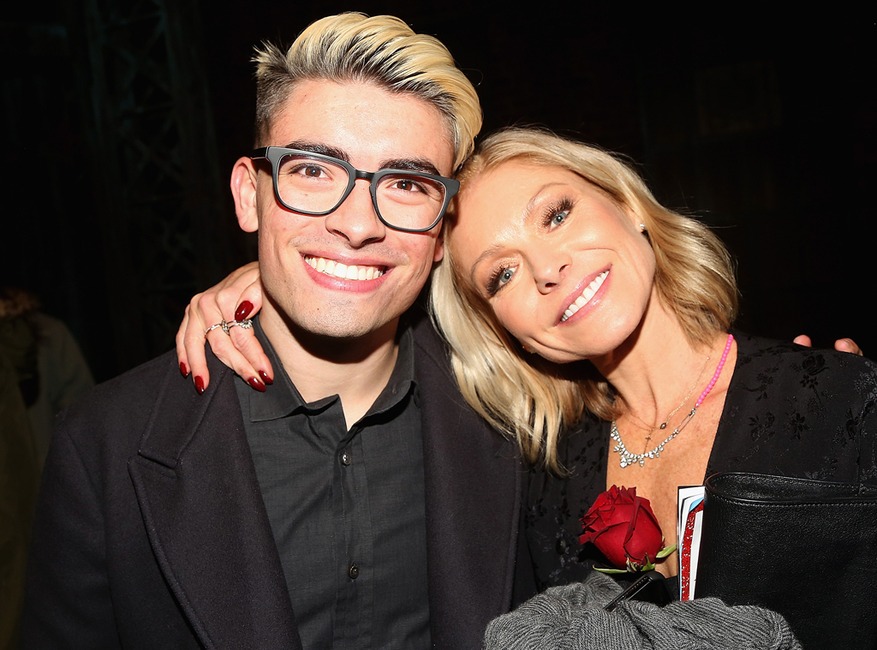 Bruce Glikas/WireImage
Kelly Ripa & Michael Consuelos

In a recent episode of Live with Kelly and Ryan, Kelly Ripa admitted that she was disappointed her son Michel Consuelos won't have a traditional" graduation ceremony due to the coronavirus pandemic. "We've had some quarantine anxiety in our house lately, but I think that's seeming more from my end of things," Ripa said. "Because I realize that my firstborn, my firstborn child, is graduating from college in a couple of days and it's definitely not what we expected […] He's one of these very uniquely special kids, he's just been kind his entire life and he's such a good person, a hard worker, that I wanted some big event celebrating him. And he, in typical Michael fashion, said, 'Well, it's not a big deal. As long as I still get my degree, it's fine.'" On Instagram, the host also congratulated her son on his big accomplishment. "2016 fours years passed in the blink of an eye and today you take your final final exam in college. Congratulations Michael! You're a virtual graduate. Literally!," she wrote.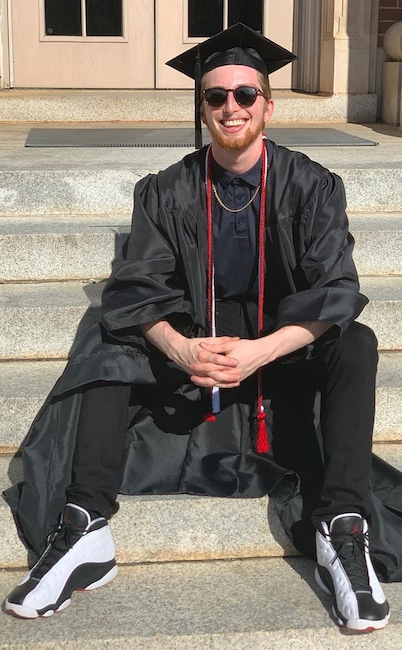 Julianne Moore / Instagram
Julianne Moore & Cal Freundlich

"My son @cal_freundlich graduates from @davidsoncollege today. We could not be prouder of everything he has accomplished these last 4 years – graduating with honors , playing for @davidsonbasketball and getting into grad school. We are heartbroken that we cannot celebrate him today in the way that he deserves. We love you so much Cal and we are SO PROUD ❤️❤️❤️❤️❤️#graduation2020," wrote Julianne Moore on Instagram.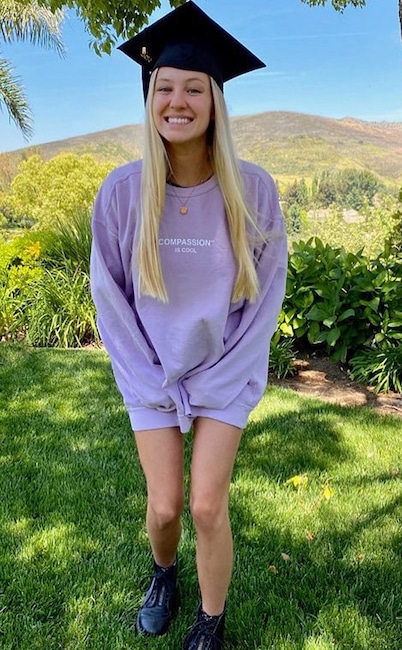 Heather Locklear / Instagram
Heather Locklear & Ava Elizabeth Sambora

The actress took to Instagram earlier this month to celebrate her daughter's graduation from Loyola Marymount University, "Tomorrow is the big LMU graduation at home for my baby. Tune in for more tomorrow."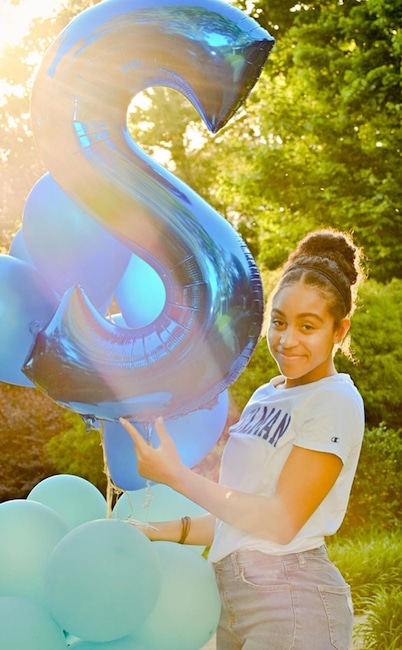 Karma Bridges / Instagram
Ludacris & Karma Bridges

"Hey guys pls celebrate and congratulate my GOD DAUGHTER @karma.christine as she is headed to SPELMAN COLLEGE this fall. This also makes it much easier for my random drive by and pull-ups and I am dead serious. Congrats @ludacris @christine.esq I know y'all are beyond proud," wrote Chaka Zulu of his goddaughter and Ludacris' daughter Karma on Instagram. To her Instagram, she posted: "Ahh I am fashionably late but it's okay. Today I celebrate my last day of high school. All of the Spelmanites in my life are screaming with joy! Thank you, thank you, A MILLION thank yous to my parents, my sisters, my teachers, my tatas, my aunties, my uncles, my nenas, and my friends for preparing me for this next stage in my life. I have a village of people rooting for me and I thank God for all of you. I am proud to announce that I will be attending the illustrious Spelman College and I am blessed to continue in the legacy of my mother."
For more on how celebrities are stepping up to the plate to encourage our future generations, check out this gallery.  
For the latest updates on the coronavirus pandemic and for tips on how to prevent the spread of COVID-19, please visit The Center for Disease Control and Prevention at https://www.cdc.gov.
var fbstarttime = new Date(); !function(f,b,e,v,n,t,s) { if (f.fbq) return; n = f.fbq = function() { n.callMethod? n.callMethod.apply(n,arguments):n.queue.push(arguments) }; if (!f._fbq) f._fbq = n; n.push = n; n.loaded =! 0; n.version = '2.0'; n.queue = []; t = b.createElement(e); t.async =! 0; t.src = v; s = b.getElementsByTagName(e)[0]; s.parentNode.insertBefore(t, s); }(window, document, 'script', 'https://connect.facebook.net/en_US/fbevents.js');
fbq('init', '1611373942516879'); fbq('track', 'PageView');
var fbendtime = new Date();