Kanye West is reportedly breaching Italian law by wearing a face mask in public during his extended Italian holiday with partner Bianca Censori.
Under anti-terror and public order legislation wearing anything that 'hampers an individual's identification' is illegal and punishable by a maximum fine of up to 2,000 Euros.
During the couple's six-week stay in Italy, the controversial rapper has been seen wearing a mask in Venice, Florence, and most recently in Milan where they attended Fashion Week.
Officials in Venice are already investigating Kanye and Bianca after they were caught in a 'compromising position' in a water taxi last month.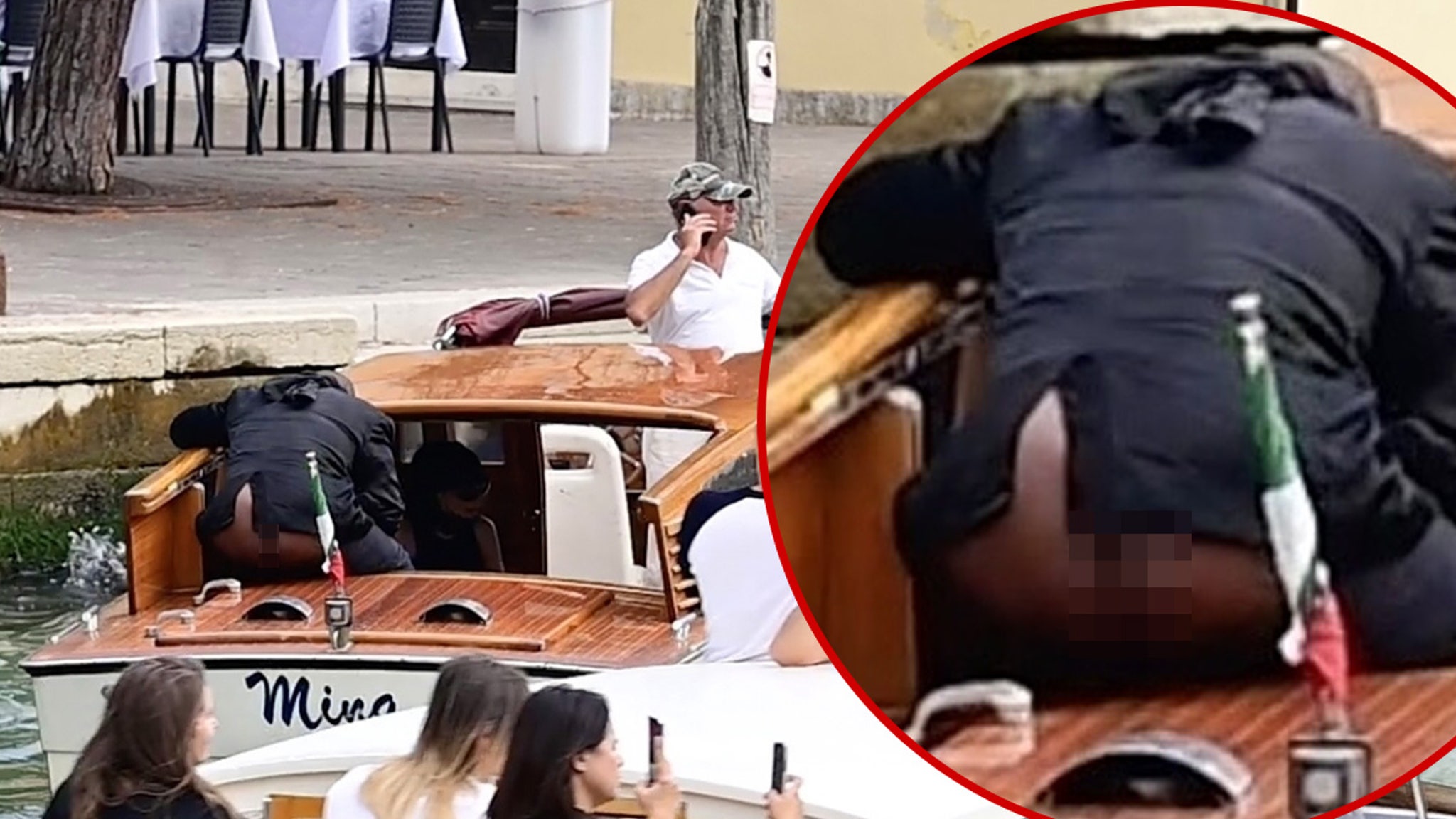 They sparked controversy after she was pictured in an outfit that exposed her bare buttocks, while she was kneeling in front of him.
In other snaps Kanye, 46, was seen seated in the back of the water taxi with Australian Bianca, 28, nestling her head in his lap.
Venice police have already identified the driver of the boat and have also asked for photographers to hand over the images which were seen all over the world.
Now it has emerged that Kanye could face further investigation for breaching article 533 of Italian law introduced in 1977 to fight domestic terrorism.
According to the law, 'it is forbidden to use any article which will hamper an individual's identification, in a public place or in a that is open to the public, with a justifiable motive.
'The contravention of said article is punishable by a fine of 1,000 Euro up to a maximum of 2,000 Euro.'
Kanye was last seen in public on Friday evening in Milan where he gave an interview to a local radio station after attending a show by the designer Zanotti.
He was interviewed while wearing a full face covering and it follows a similar appearance in Florence where he was pictured wearing the same outfit.
There he and Bianca carried out a photoshoot while he sported a black face mask and hooded jacket, and she wore one of her now infamous 'nude' outfits.
Kanye jetted to Milan from Florence on his own and Bianca has not been seen since Friday.
Lawyer Angelo Russo told MailOnline: 'Wearing any item that covers your face and makes it difficult for a person to be identified by the forces of public security is an offence.
'The law was introduced initially during the 1970s when Italy was suffering from domestic terrorism and then tightened further following international terror attacks.
'Obviously, there are exceptions wearing a scarf or balaclava over your face during the winter would be tolerated.
'But wearing a full face covering at any other time, particularly in good weather, would not be seen as reasonable and the police would have permission to stop and question the individual.'
Officials in Venice are investigating whether any 'offence contrary to public decency' was committed by the couple and if so, this is punishable by a fine.