Do you have room in your life for another Married to Medicine series? You better, because Married to Medicine: Los Angeles is coming.
Bravo announced a new addition to the Married to the Medicine franchise and the doctors and spouses of La La Land look like they're bringing the drama. Get ready for Dr. Imani Walker, Asha Kamali-Blankinship, Dr. Noelle Reid, Shanique Drummond and Dr. Britten Cole, and friend Jazmin Johnson.
The ladies have a small African American medical community to lean on, they share a special bond. But when circles are this tight, it's only a matter of time until personalities clash—and the cameras are there for it all.
This season, Asha is ready to start a family, but her husband is hesitant to hop on the baby train. Then, when Shanique learns a surprising fact about Asha and her husband, mistrust begins to build between the two ladies and eventually spirals out of the control. This growing feud leads to fractures within the group. Meanwhile, Noelle struggles to balance her family and work life, Imani considers reconnecting with her biological father and then, Jazmin and Imani go head-to-head over assumptions over where a husband's wealth comes from.
Meet the ladies below and see the trailer above.
Bravo
Dr. Imani Walker

Dr. Imani Walker, a psychiatrist, deals with patients who suffer from mental issues, homelessness, schizophrenia and chronic depression. At home, there's her husband, Phil Johnson, from the 90's R&B group "Portrait" and son, Idris.  Bravo says Imani is normally stoic and controlled, but when something strikes a nerve, she is quick to snap back.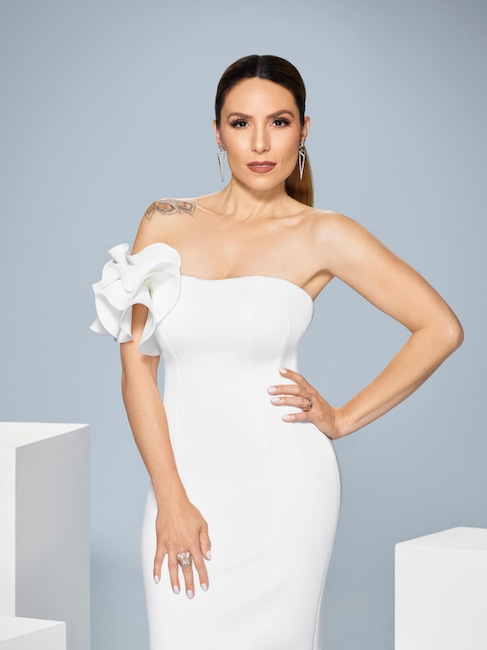 Bravo
Dr. Britten Cole

Dr. Britten Cole, a "hard-nosed anaesthesiologist," is one of the highest paid professionals in her field, according to Bravo. She's currently working as a temp, looking for a full-time position in Los Angeles. She was previously enlisted in the Navy with Dr. Contessa Metcalfe and is the mom of two kids. Britten's husband is Mack Major.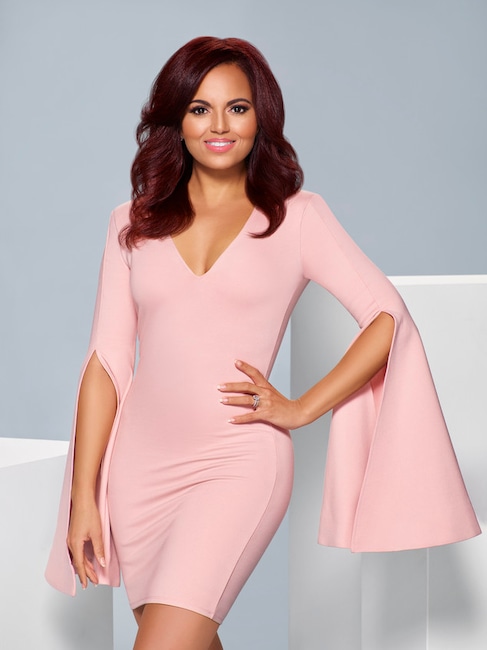 Bravo
Dr. Noelle Reid

Dr. Noelle Reid owns Trinity Health and Wellness Center in Beverly Glen. There, she believes in an East meets West approach to medicine. As a family doctor, she does everything from pap smears and prostate exams to physicals and treating STDs. Dr. Noelle also has a studio where she teaches yoga and meditation multiple times a week. She completed her family picture when she met husband Erin Vines several years ago.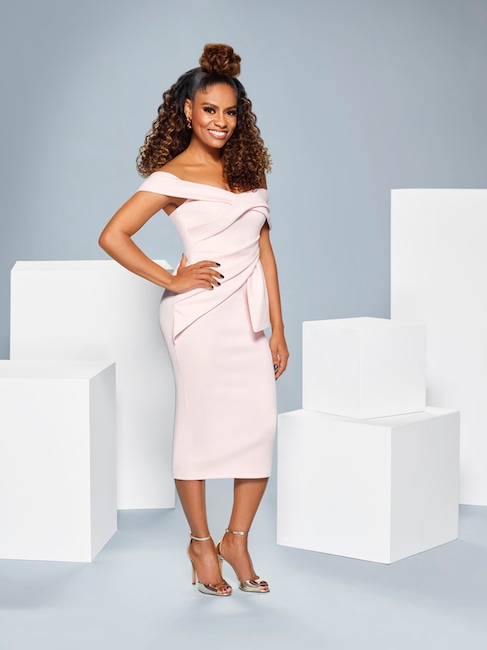 Bravo
Asha Kamali-Blankinship

Asha Kamali-Blankinship is an aspiring actress married to Dr. Larry Blankenship, a physiatrist who specializes in patients with pinched nerves in their neck or back. While she is a doctor's wife, she also prides herself on being a multi-hyphenate actress, producer and writer.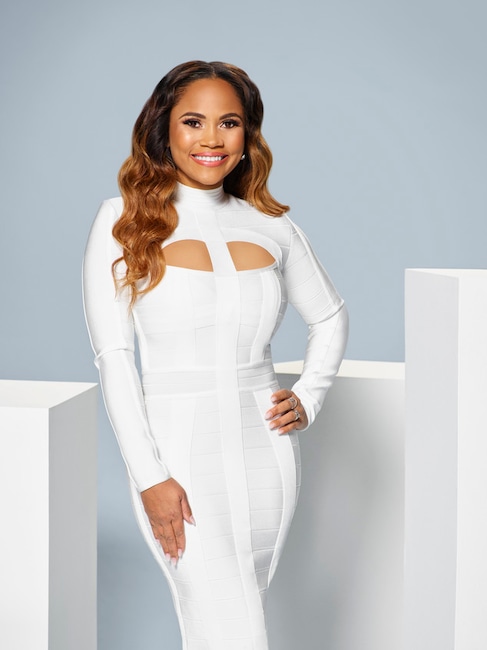 Bravo
Shanique Drummond

Shanique Drummond is a real estate property manager married to Dr. Robert Drummond, an urgent care physician in Los Angeles.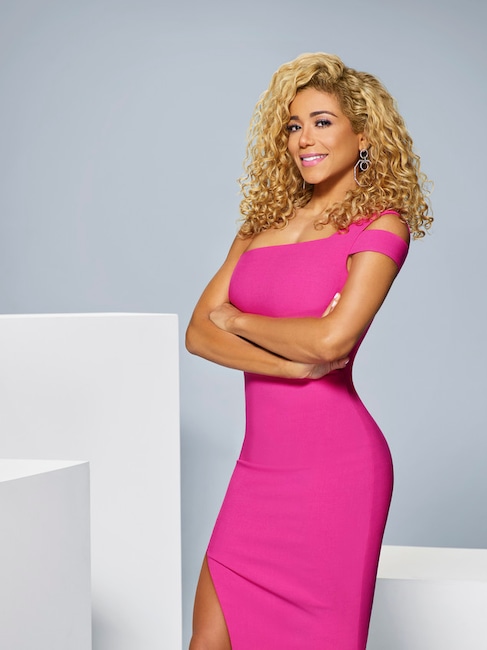 Bravo
Jazmin Johnson

Born and raised in Inglewood, Jazmin Johnson is a full-time mother and wife who is married to a psychiatrist, Dr. Gadson Johnson. In addition to being a full-time mom, Jazmin loves pursuing her hobby of photography and comes to the group by way of Shanique.
Married to Medicine: Los Angeles premieres Sunday, March 3 at 9 p.m. on Bravo
(E! and Bravo are both part of the NBCUniversal family.)
var fbstarttime = new Date();
!function(f,b,e,v,n,t,s) {
if (f.fbq)
return;
n = f.fbq = function() {
n.callMethod?
n.callMethod.apply(n,arguments):n.queue.push(arguments)
};
if (!f._fbq)
f._fbq = n;
n.push = n;
n.loaded =! 0;
n.version = '2.0';
n.queue = [];
t = b.createElement(e);
t.async =! 0;
t.src = v;
s = b.getElementsByTagName(e)[0];
s.parentNode.insertBefore(t, s);
}(window, document, 'script', 'https://connect.facebook.net/en_US/fbevents.js');
fbq('init', '1611373942516879');
fbq('track', 'PageView');
var fbendtime = new Date();