(Make Social Orders like facebook likes,instagram followers,twitter followers, youtube subscribers, website traffic,backlink,etc on Order4Social - Promo still on)
CLOSE!
Man City 1-1 Everton
What a tackle.
Bernardo Silva chips the ball to the back post for the onrushing David Silva, but Davy Klaassen stretches out a leg to divert the ball to safety.
It is Raheem Sterling, who beats Michael Keane in the box, but his drilled low cross is cleared by an Everton defender.
Everton break clear, but Muhamed Besic's attempted backheel goes awry and City can go to the other end…
SUBSTITUTION
Man City 1-1 Everton
Muhamed Besic is the next Everton man into the action, replacing Wayne Rooney, who takes his time coming off the pitch.
RED CARD FOR EVERTON
Man City 1-1 Everton
Second yellow for Morgan Schneiderlin.
Having been booked early in the match, the Frenchman nicks the ball ahead of Sergio Aguero, before catching the Argentine.
Schneiderlin is not happy, pointing a finger at Aguero – and rightly so – but Aguero laughs in his face and tells him to jog on.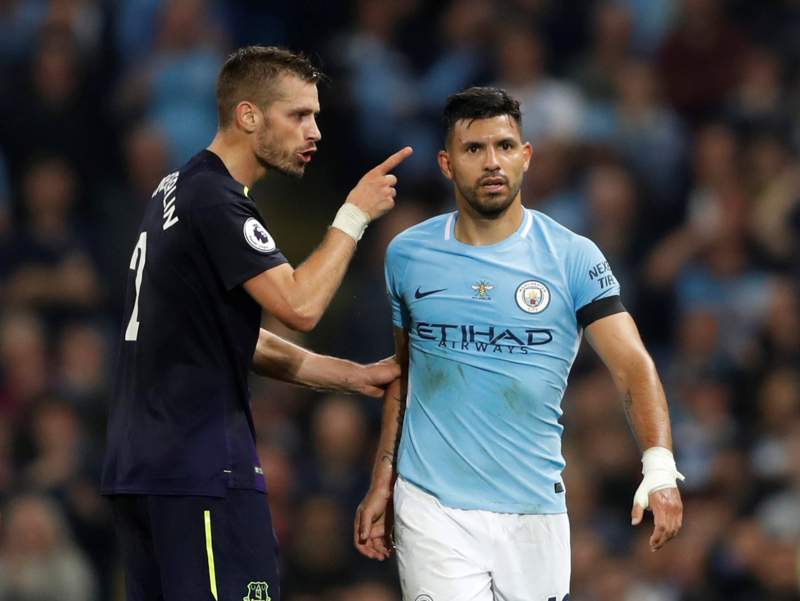 Pep's back
Man City 1-1 Everton
Simon Stone
BBC Sport at the Etihad Stadium
As if by magic, Pep Guardiola is becoming expressive again.
He is pointing, flailing his arms around, clutching his head in anguish.
Ronald Koeman just had to tell him to get back in his own technical area because Guardiola had strayed into the centre of his.
Is there another goal in this game?
If there is, it is going City's way.
YELLOW CARD
Man City 1-1 Everton
Wayne Rooney booked for dissent after the goal.
City sniffing again and Sergio Aguero is looking for another heart-stopping moment at THAT end, but this time he gets an overhead-kick wrong and Everton clear.
Five minutes left.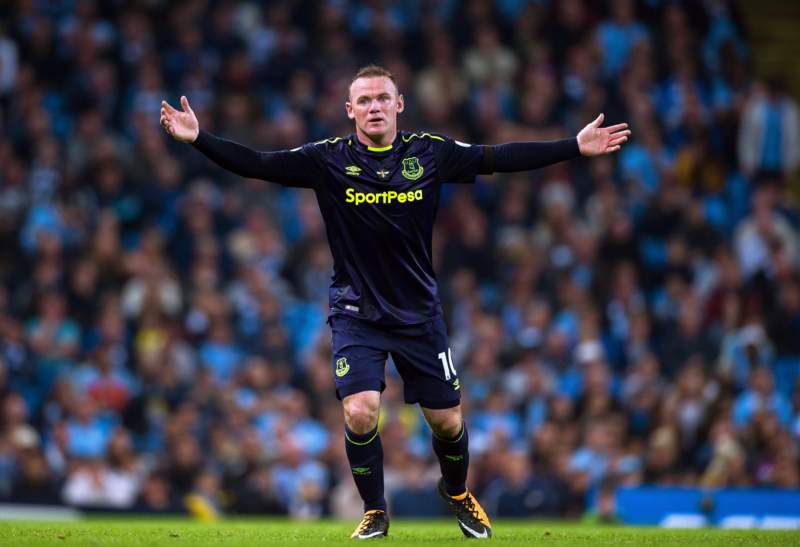 GOAL – Man City 1-1 Everton
Raheem Sterling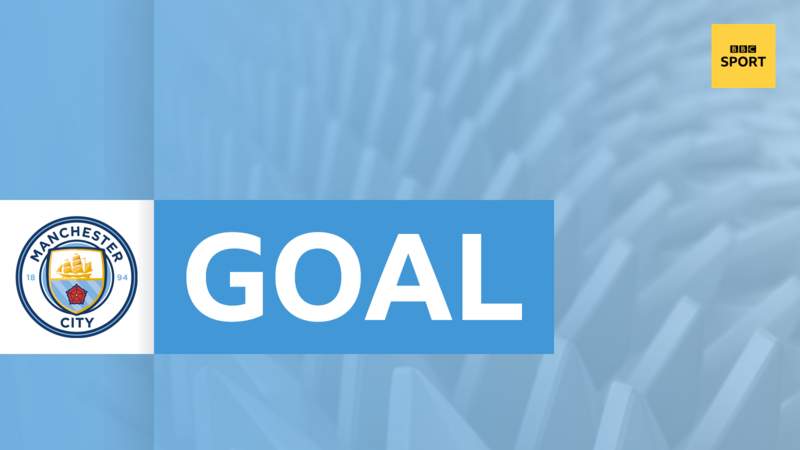 The leveller. Etihad erupts.
It is the two subs who have combined to equalise for City.
Danilo puts a ball into the box from the right, which is headed back into the danger area by Mason Holgate.
Incoming, like a steam train is Raheem Sterling, who takes the ball flush on the volley and thrashes it into the bottom of the net.
Choo-choooo!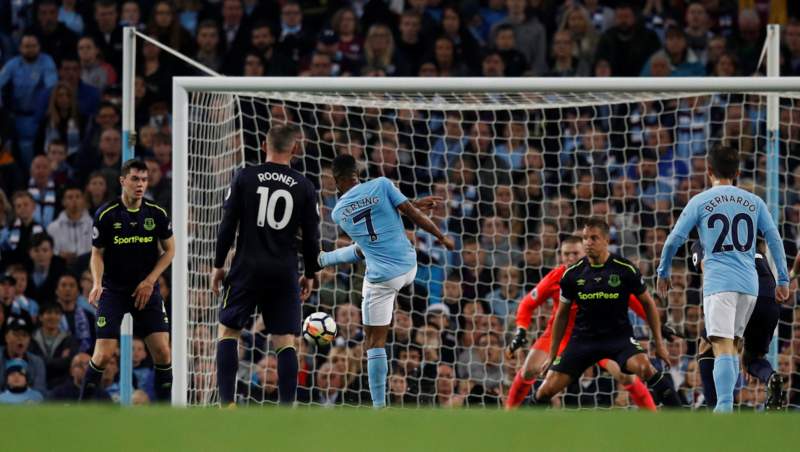 Pep's pain
Man City 0-1 Everton
Simon Stone
BBC Sport at the Etihad Stadium
There is almost a resigned look about Pep Guardiola on the touchline.
He has used his three substitutes. Now all he can do is watch and hope.
There is none of the frantic arm waving we are used to as he urges more from his team.
His longest chat has been with fourth official Michael Oliver to go through one of the decisions he feels went against his team.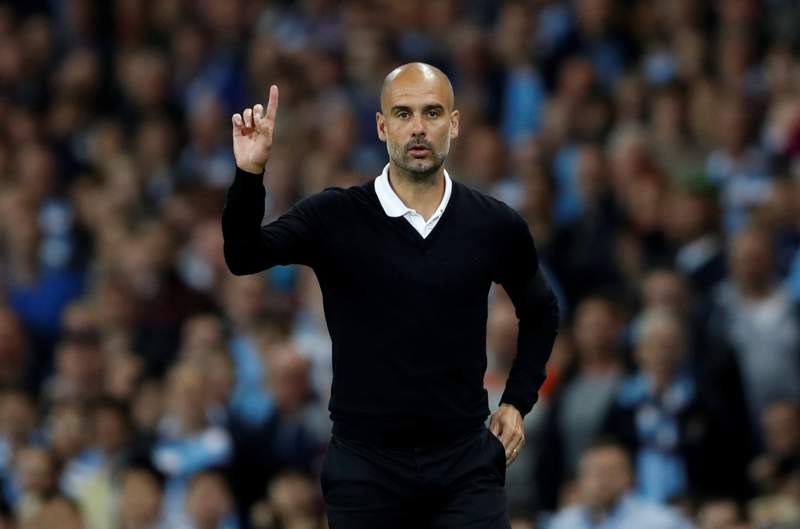 Nicely done by David Silva, t pick out Raheem Sterling on the run down the right.
Sterling's low cross, though, is hoofed away by Michael Keane standing on the penalty spot.
PENALTY APPEAL
Man City 0-1 Everton
David Silva chips a ball to the back post towards Sergio Aguero, who hits the deck udner a challenge by Leighton Baines.
No appeals from the City players, but the supporters are convinced it should be a spot kick.
On this occasion, referee Robert Madley gets his decision right.
10 to play.
City skipper Vincent Kompany barges Dominic Calvert-Lewin over and earns a yellow card.
From the resulting free-kick swung in by Gylfi Sigurdsson, Wayne Rooney leaps highest to get his head onto the ball, but his powerful header is straight at Ederson.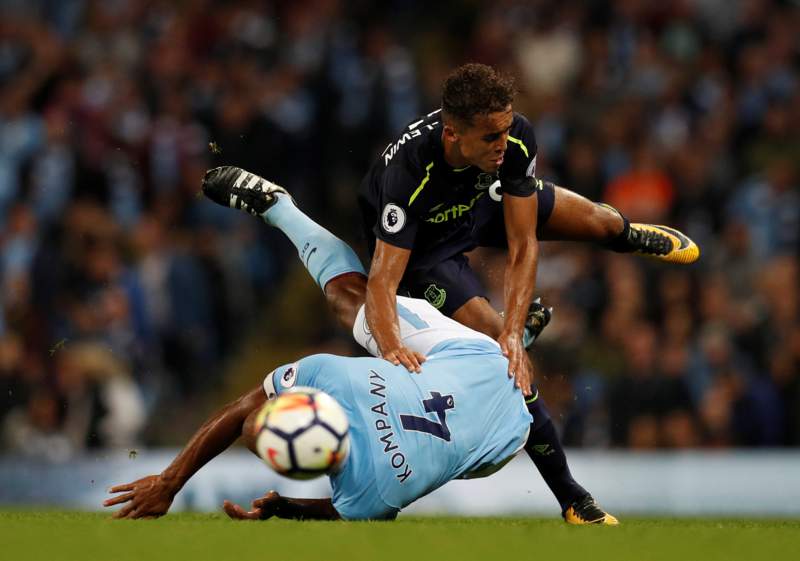 GREAT SAVE!
Man City 0-1 Everton
That is why they shelled out the big bucks on Jordan Pickford.
The Everton goalkeeper makes a stunning save, diving low to his right to deny Danilo cutting in from the left.
Superb stop.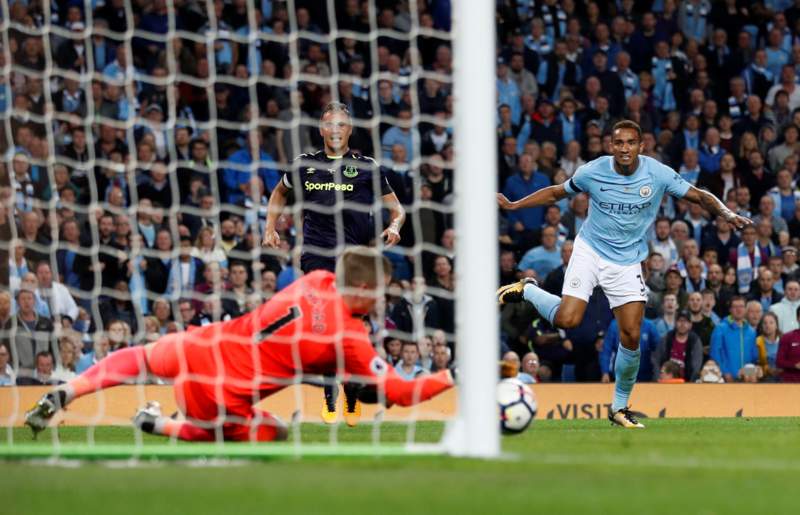 City's last two crosses from the right have caused problems…
…to the fans sat in the front row at the other end of the pitch.
First Kevin de Bruyne, then Danilo giving Sergio Aguero no chance with their distribution.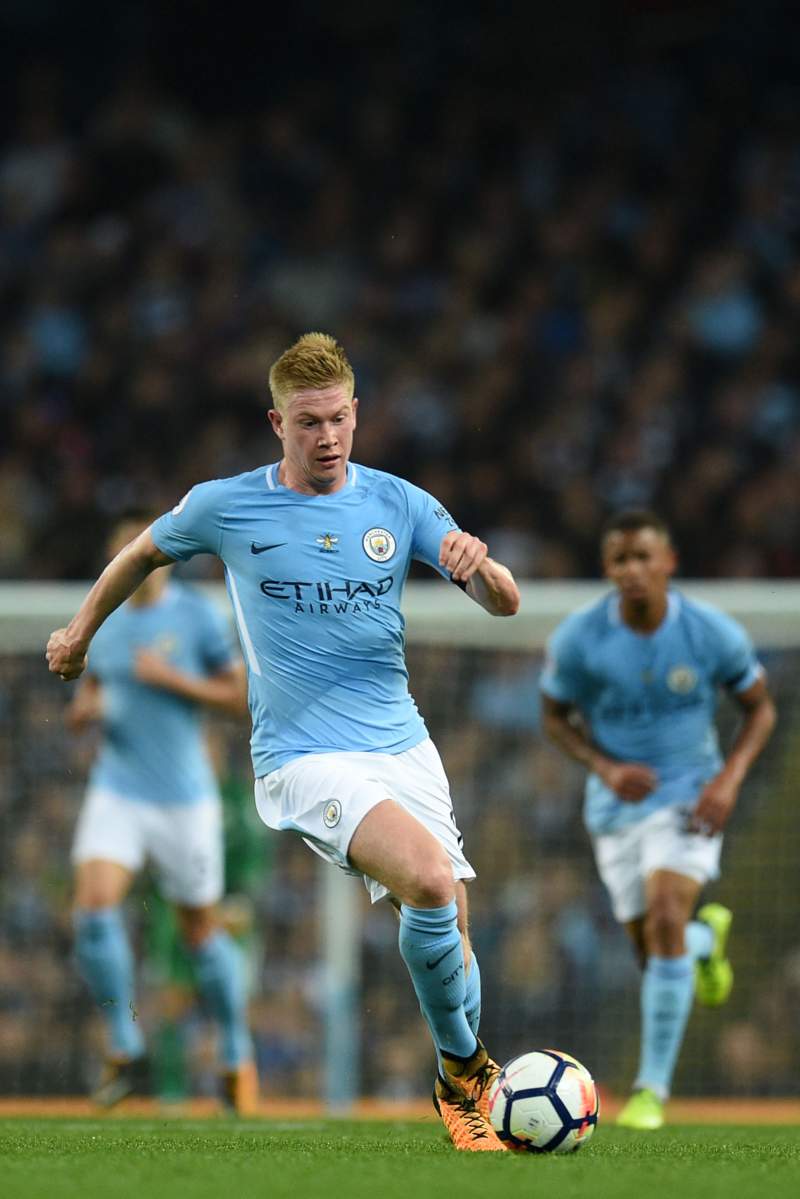 SUBSTITUTION
Man City 0-1 Everton
Here he is.
Bernardo Silva replaces Leroy Sane.
Silva getting instructions from manager Pep Guardiola even as he enters the pitch.
Lots of hand movement by Guardiola.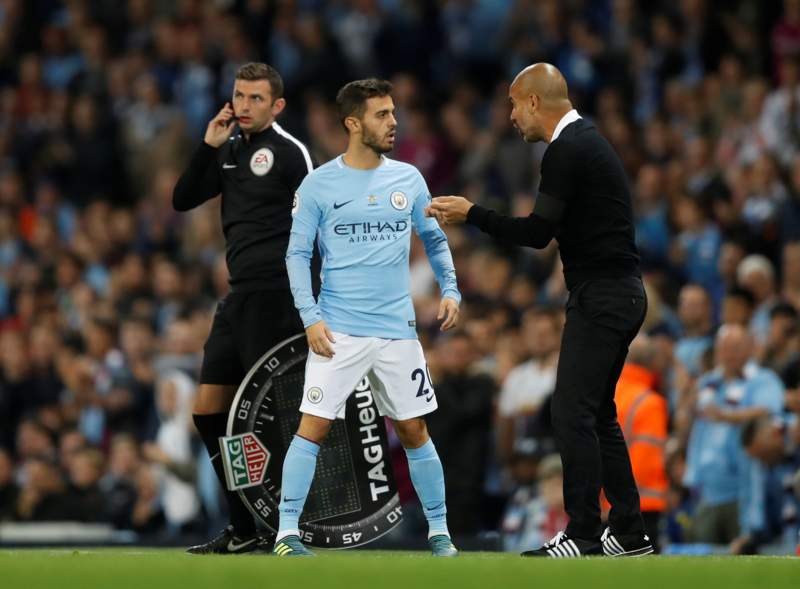 It is the Everton fans making all the noise in the Etihad Stadium.
"Everton, Everton, Everton," they sing.
City not posing much threat in the final third, their side are comfortable at the moment.
(Post free Ads and get calls at Sellnow.ng)